You recently heard some of All In One Charters, very own Captain Ronnie's shallow water tips, so now he is going to switch it up to some deeper stuff, like his preferred big bull red drum for example….. 
Initially, I will utilize my Simrads, I have two 12in NS12 EVO3's, allowing me to locate dramatic depth changes that are close to shelfs covered in live bottom. The live bottom plays a big role in holding these giants to a certain location. Now of course they will move around and be found over or on top of shoals, and under big schools of mullet or menhaden, but the shelves with live bottom will produce more consistently and would be my first pick for the day.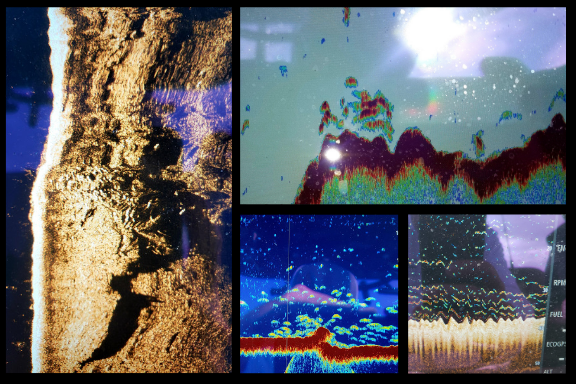 After you have singled out a new spot, let's touch base on approach and what usually works best at holding your position. 
The live bottom will sometimes have blue crabs and stone crabs actively moving around on them and if the redfish are around you can bet they will be there eating on those crabs. Each day will be different, how they feed, how it works, what spots to hit, etc. I tend to find them feeding best when the reds themselves are up on the top lip of the drops or up on top of the shallow shelves.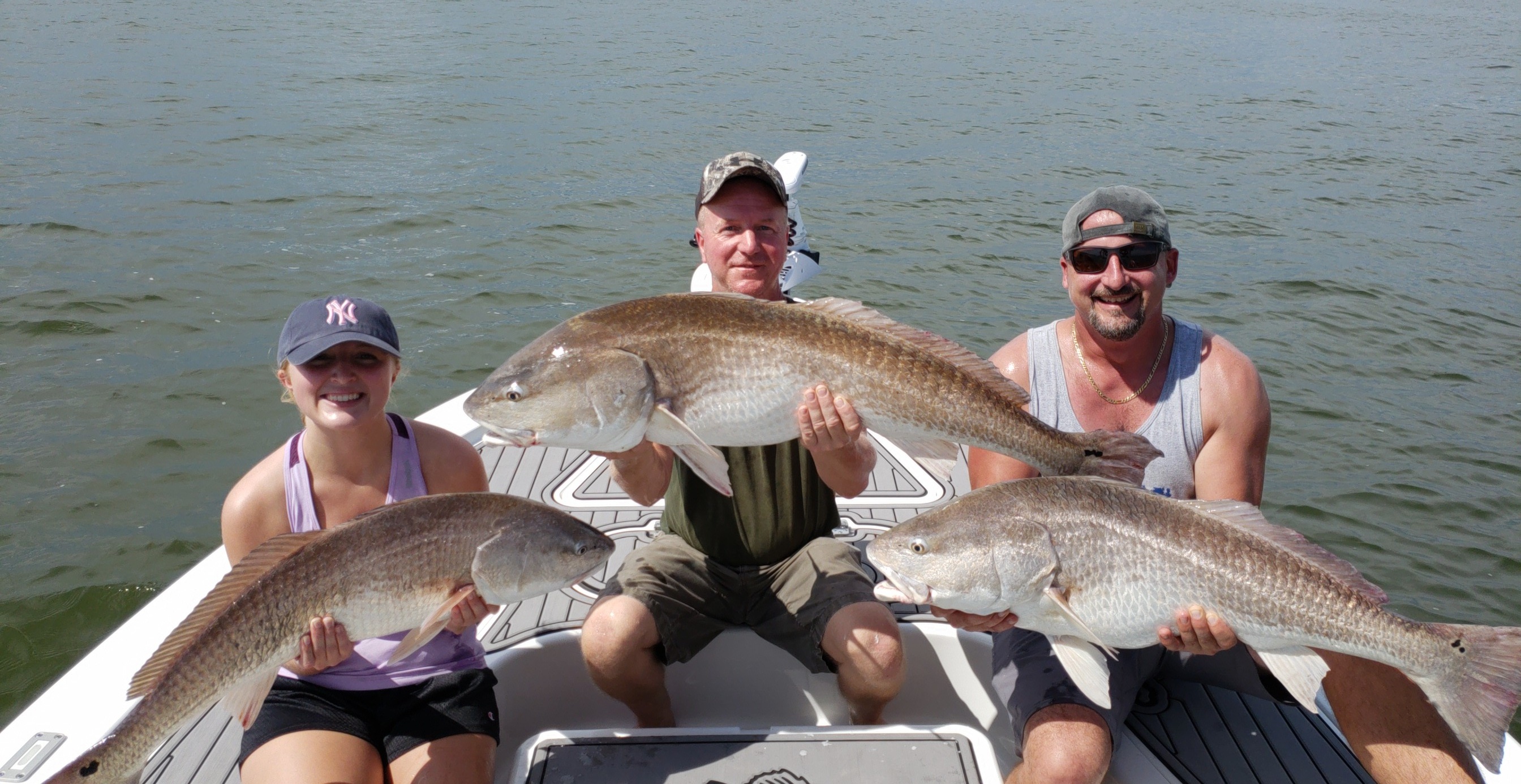 Most importantly place your boat 50 to 75 feet ahead of the fish and lock it dead into position. Although anchors work very well at holding your vessel, they tend to allow too much movement left to right, especially on windy days. Position is the most consequential role in catching, so if you're using an anchor and the wind is blowing hard from your left it could move you as much as 50 plus feet off of where your bait needs to be. To correct this we find it best to use an anchor lock trolling motor. When picking one out make sure to go with a unit big enough to hold your size boat in position and for a long enough period of time to fish through the tide if needed, my 248 Seapro holds great with a Minn Kota Terrova 36volt. (Locally, you can order them at Haddrell's Point and Tackle)
The 2nd most influential key to catching the big ones, is the current speed. I find that anywhere from right at slack to 2.2 knots is when you will hook up on the most fish. Don't get frustrated if you catch some sharks and stingrays as they're usually in the same areas. I personally hook the most studs right between .5 and 1.7 knots, however they will bite just outside of that window.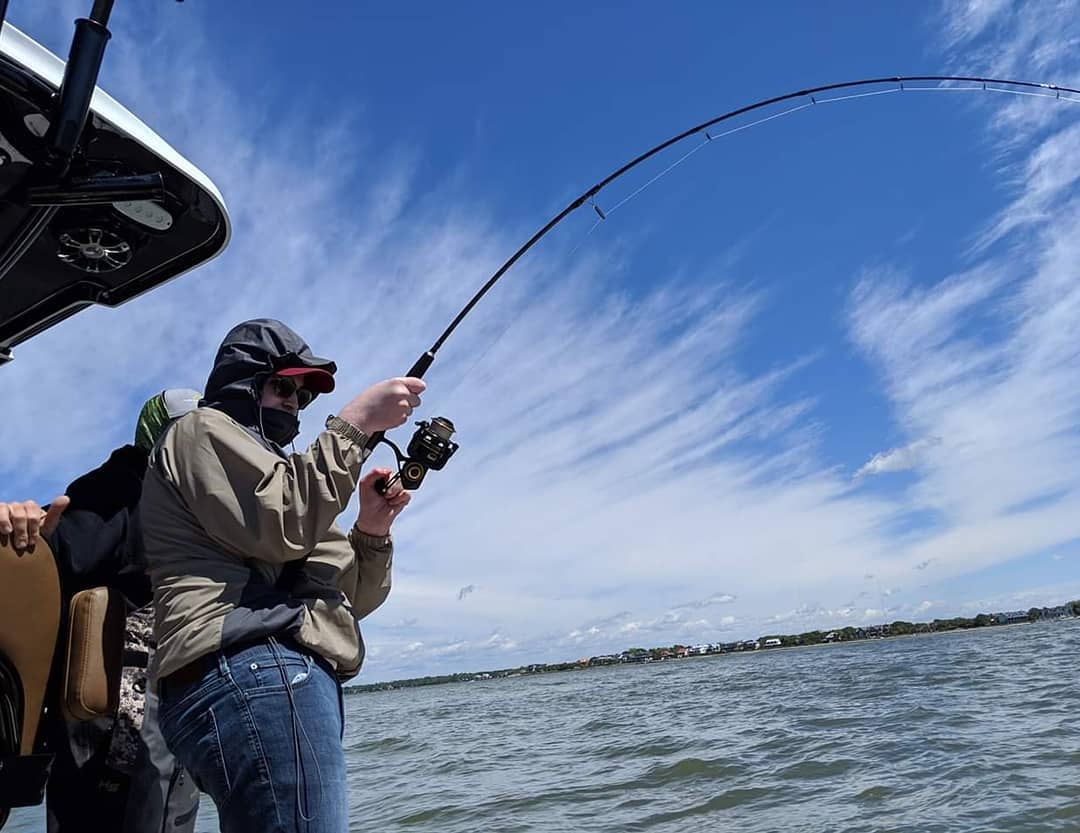 Alright, I think we're ready to drop lines; heavy spinning tackle is the route to go for deep water bottom fishing. I personally like using Penn Clash  5000 reels paired to medium heavy jigging rods. This will provide enough back bone to fight the fish while being able to enjoy the awesome fight they put off. 80 pound braid with a slider clip for your lead weight for best clean up and storing. Using anywhere from 8 to 12 ounce lead depending on the speed of the current. Having the bait hold as solid as possible to the bottom, Including no longer than a 6 to 8 inch leader in pink 80 pound Andes Mono tied to a 8/0 octopus hook. The inline shank non offset hooks ensures not to gut hook the redfish. Whole or cut menhaden, and mullet is all that is used for bait. I do not personally use crabs as they resist too much current and move around on the bottom, and or lift up off the bottom away from the fish. Don't forget to research the proper way to release a big bull red drum as they play the only role in keeping our redfish population going.
Hope my tips help, tight lines and fish on!!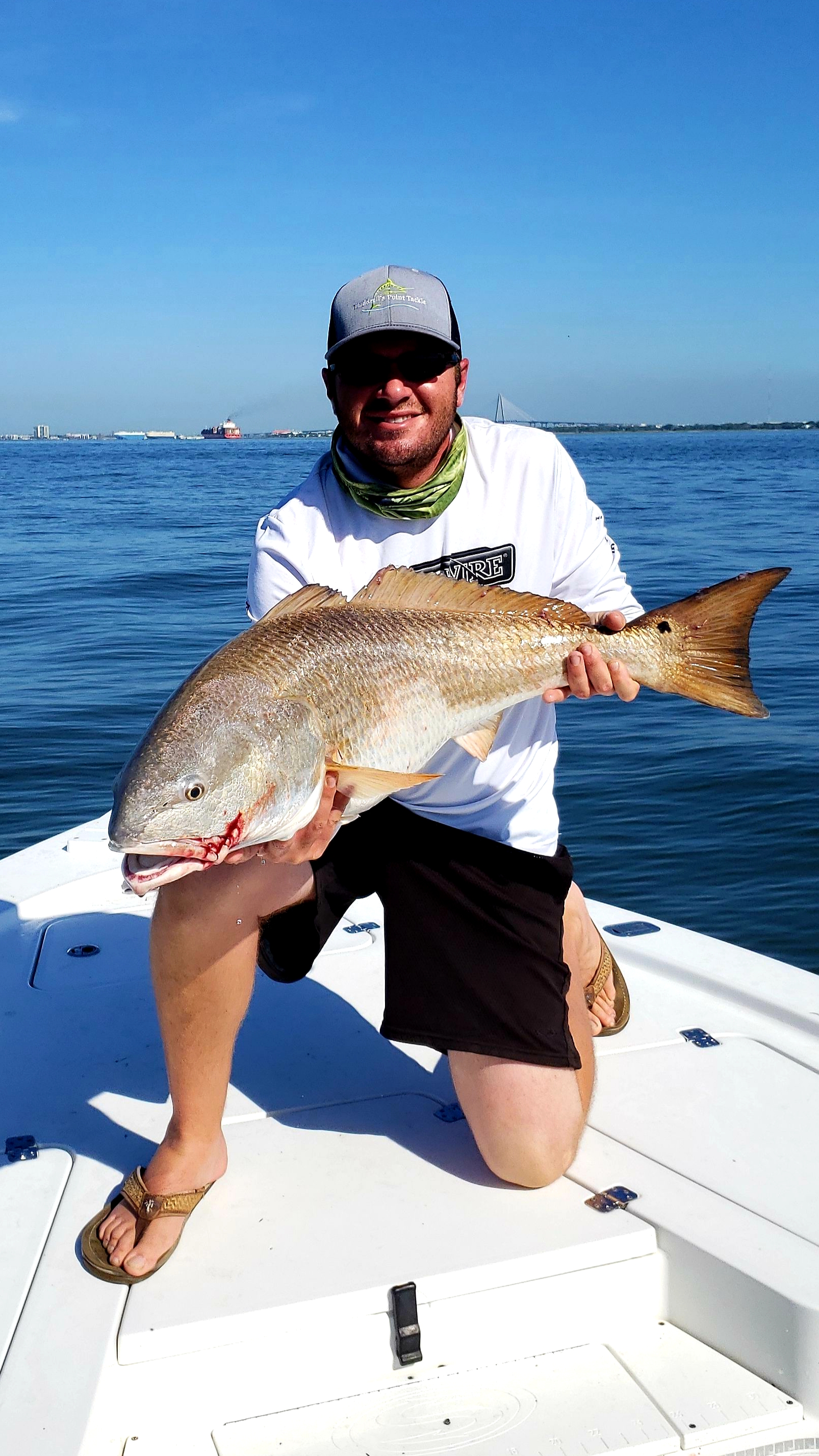 For now, that's it on some deep water fishing tips; Want a more hands on experience Captain Ronnie also offers customized tutorial seminars on the water for a private hands on teaching experience.  Book your fishing charter today or call at 843-330-3272. Be sure to join Captain Ronnie's private fishing group on Facebook for more tips and tricks; or follow us on Instagram for our recent catches.